A few weeks ago, I wrote about how I always get angsty at the beginning of August. The days are getting shorter, our shadows are getting longer, and school is rapidly approaching. Well, August has ended, and school starts this week.
This weekend, my family experienced a truly GLORIOUS sunset. We drove onto the sands of Ocean Shores, WA, parked near the shore, and just watched the sun slowly approach the horizon before it ducked beneath the waves.
Sitting on the tailgate of our car, soaking up the rays, and watching the sunset, felt like closure. Summertime is defined by the intensity of the sun, so being able to spend an hour saying goodbye to the sun seemed like a fitting way to mark the end of summer.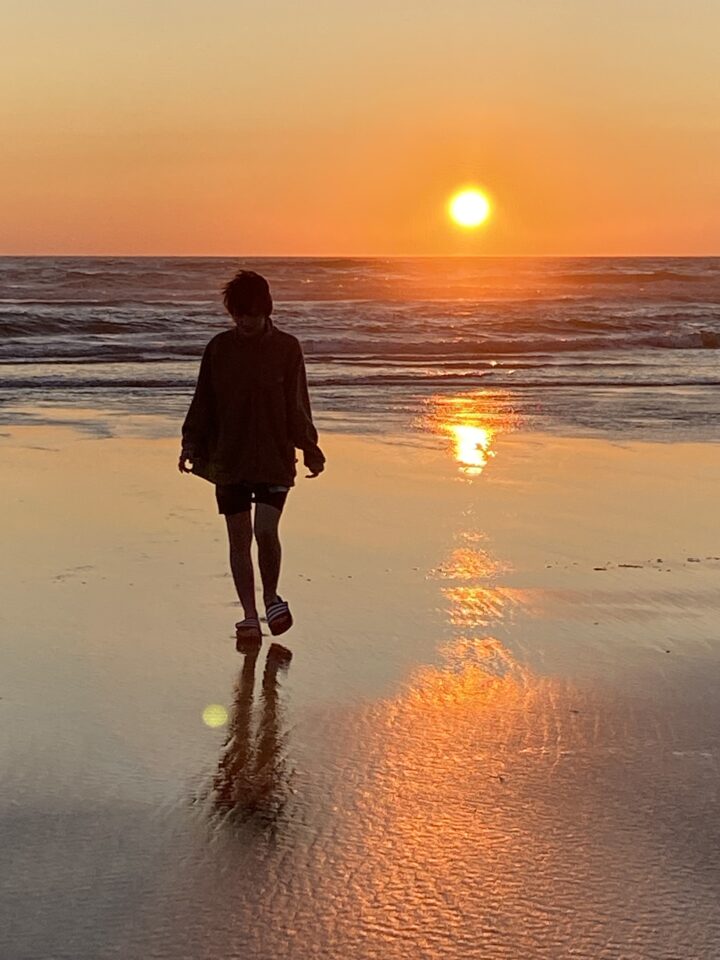 This week's creative prompt: Go watch a sunset! Or, say goodbye to summer in your favorite way.