During the past few decades, a number of musicians have taken advantage of the unusual acoustics to be found at a WWII-era water cistern at Fort Worden State Park in Pt. Townsend, Washington. This cistern, now dubbed the Dan Harpole Cistern, once held 2 million gallons of water, but is now empty, and is distinguished by a 45 second reverberation decay.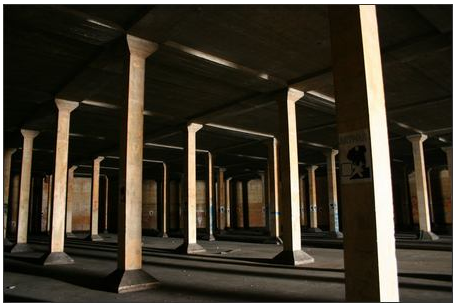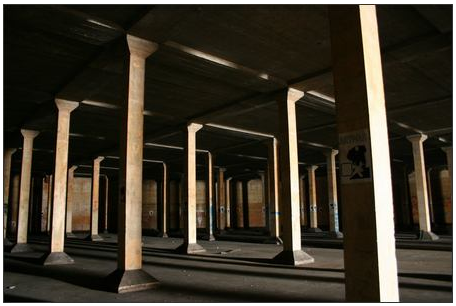 Artists such as Stuart Dempster and Pauline Oliveros have recorded within the space, creating music that sounds like electronic ambient music, but is entirely generated from acoustic instruments such as trombones, accordions, and conch shell trumpets. The two artists have collaborated in the Deep Listening Band, which specializes in music performed in naturally reverberant spaces.
A few videos of music performed within the space:
The distorted sound quality of these videos doesn't do justice to the sonics heard on the recordings of Stuart Dempster and the Deep Listening Band, so I highly recommend seeking those out.
Performing music in such a space requires the performer to tailor their music to the unique reverberant qualities. Fast notes turn into a blur, while held notes will sustain seemingly forever – not long enough to really be forever, but long enough to suggest eternity while allowing the music to transform over time.