I've just released the 1.0.4 update of ValhallaRoom: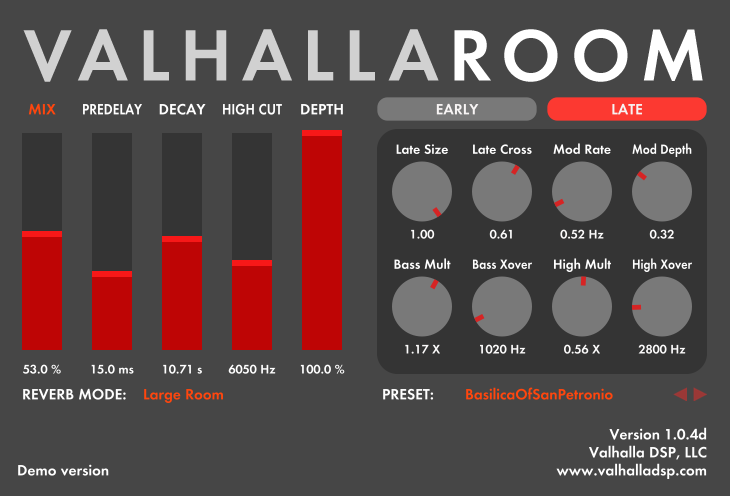 A brief overview of the updates:
Windows RTAS! ValhallaRoom is now available in all major formats for PC (VST32/VST64/RTAS) and OSX (AU/AU64/VST/RTAS).
Mix lock functionality. The red "MIX" label above the Mix slider is clickable. Clicking on the Mix label allows the user to lock/unlock the Mix value, so that a given mix level can be retained while browsing through presets.
The red triangles to the right of the current preset ("BasilicaOfSanPetronio" in the image above) allow the user to quickly scroll through presets.
I've created some new Cathedral presets, based on acoustic measurements of Italian cathedrals (and one German cathedral).