We're happy to announce we have a brand new website!

As history buffs, we're celebrating by remembering where we've been. Our early days evoke cringy middle school photos with bad hair and regrettable fashion moves, but you gotta start somewhere, right? So, let's jump in:

Back in 2001, we spent countless hours pacing the streets of Ballard, a Scandinavian neighborhood in Seattle, talking about plugins, philosophy, and the company we wanted to build. Out of those conversations came our very first website. All we had was a name, a Viking-inspired logo, a fixation on the 70's Vespa scooter typeface, and a dream.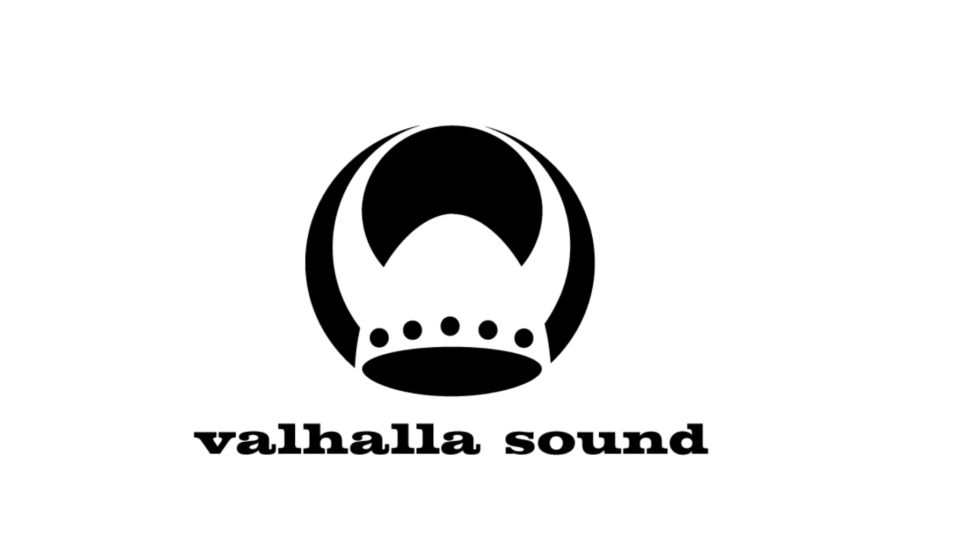 A very long dream, the kind that lasts for eight years, which is really more of a coma. By the time we were finally ready to go, the world had changed. Somebody else had established a business called Valhalla Sound, so we changed our name to Valhalla DSP and officially launched in 2008. We originally established Valhalla as a consulting business for Sean's work and figured he would work on plugins on the side. Here was our first attempt to promote our first plugin, FreqEcho, before it had a GUI:
FreqEcho moved ssssssssslllllllloooooowww at first. After only 10 downloads over 3 months, we realized GUIs are important. Back in the day, skeumorphic GUI design was all the rage, so we tried our hand at that approach first. Not great.

We were obsessed with superflat design after going to Takashi Murakami's Superflat Art Exhibition at the Henry Art Gallery back in 2001, and remained so 8 years later. We were also interested in the Arts and Crafts movement, and William Morris's ideas about craftmanship and the purpose of work.
A good way to rid one's self of a sense of discomfort is to do something. That uneasy, dissatisfied feeling is actual force vibrating out of order; it may be turned to practical account by giving proper expression to its creative character.
— William Morris
These ideas inspired our business model and influenced our design philosophy. They led us to break away from skeumorphism to let the plugin be what it was – code and 2d pixels of light. Here was my first superflat experiment. You can see the roots of it in all our GUIs, and read more about our design philosophy here.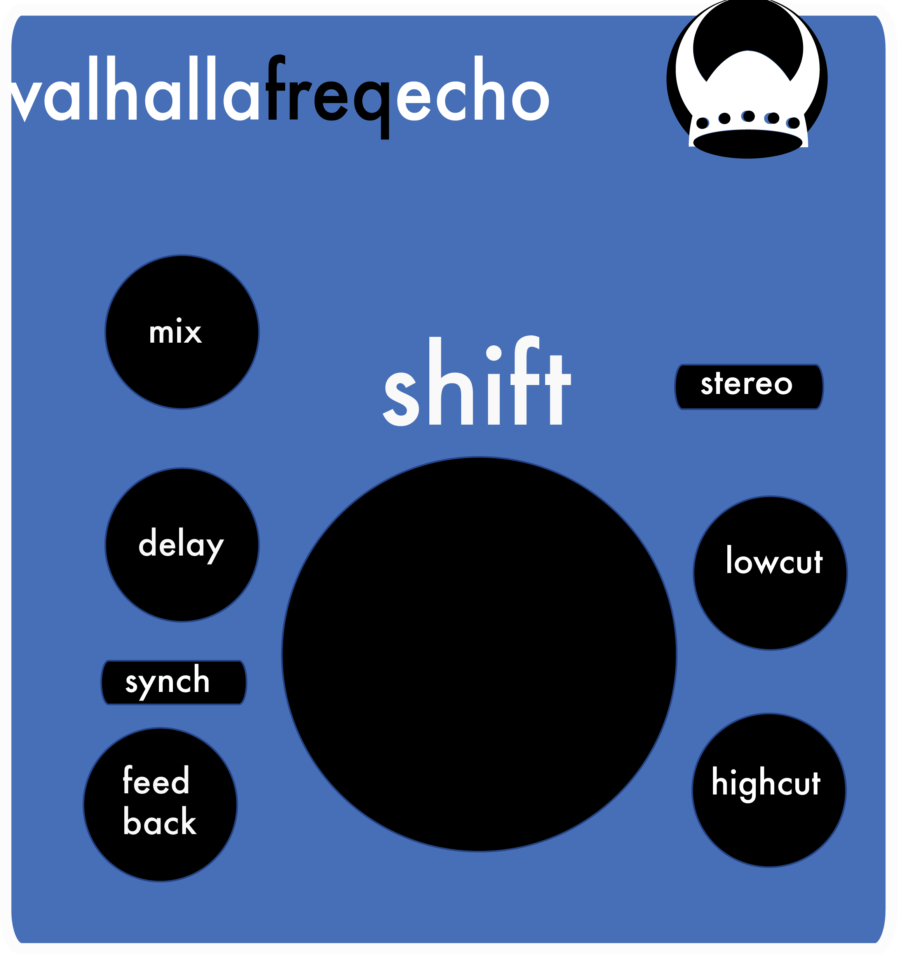 After we put a GUI on FreqEcho, downloads picked up considerably. We spruced up the website a bit and started thinking about venturing into the land of commercial plugins: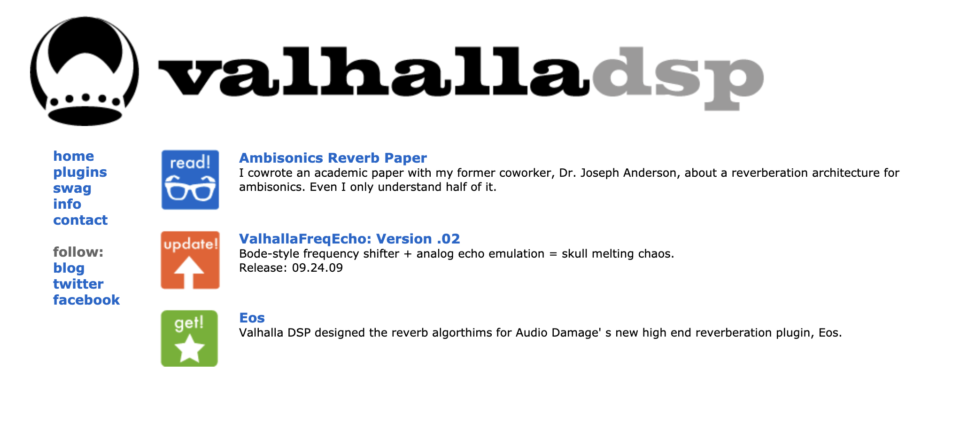 We updated the site again in 2010 with Shimmer, our first commercial plugin:

Making space for more plugins in 2012: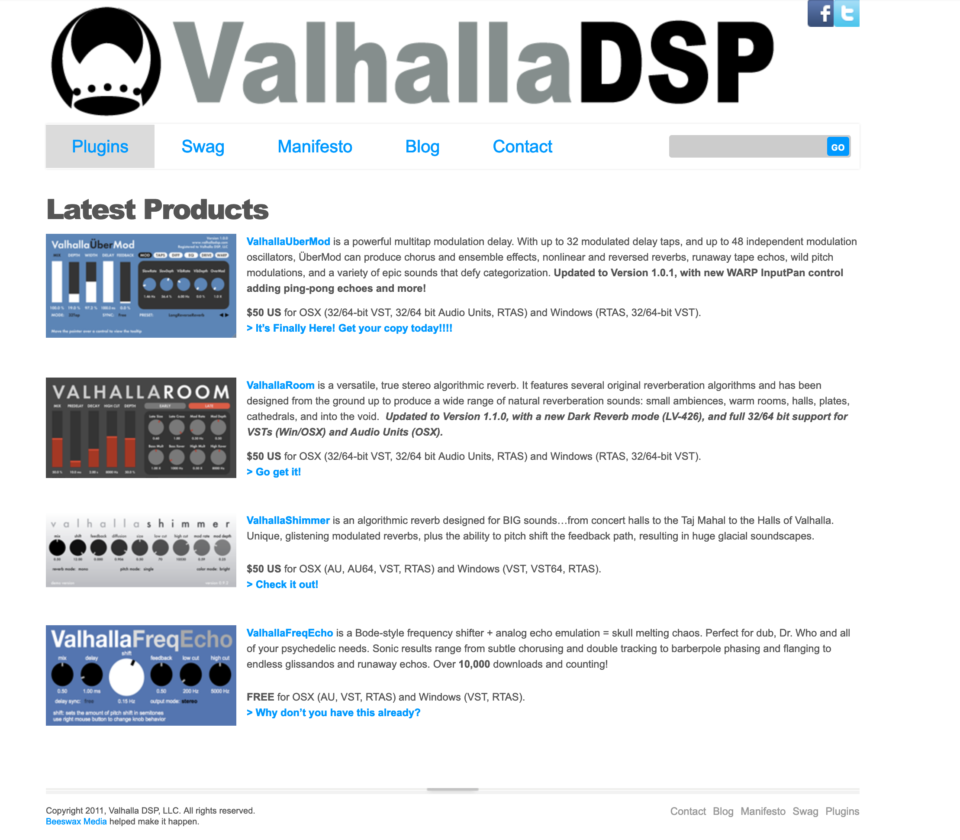 Highlighting the launch of VintageVerb in 2013: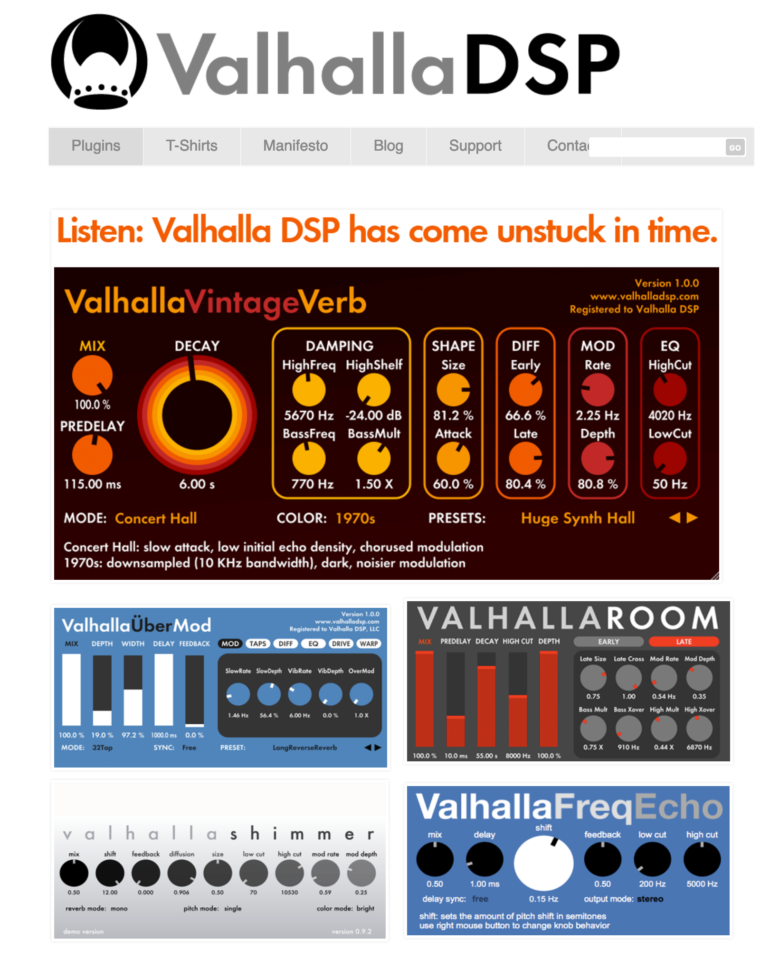 Longing for less noise and more white space in 2015: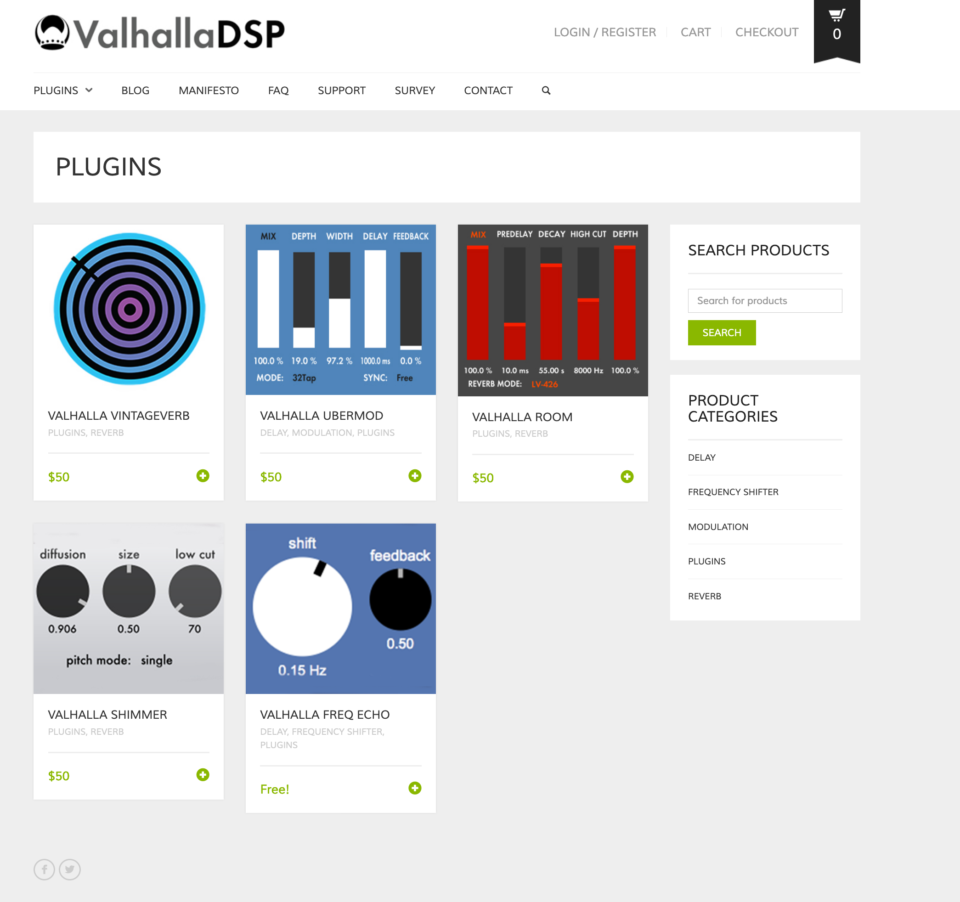 Experimenting with context and symbols in 2018: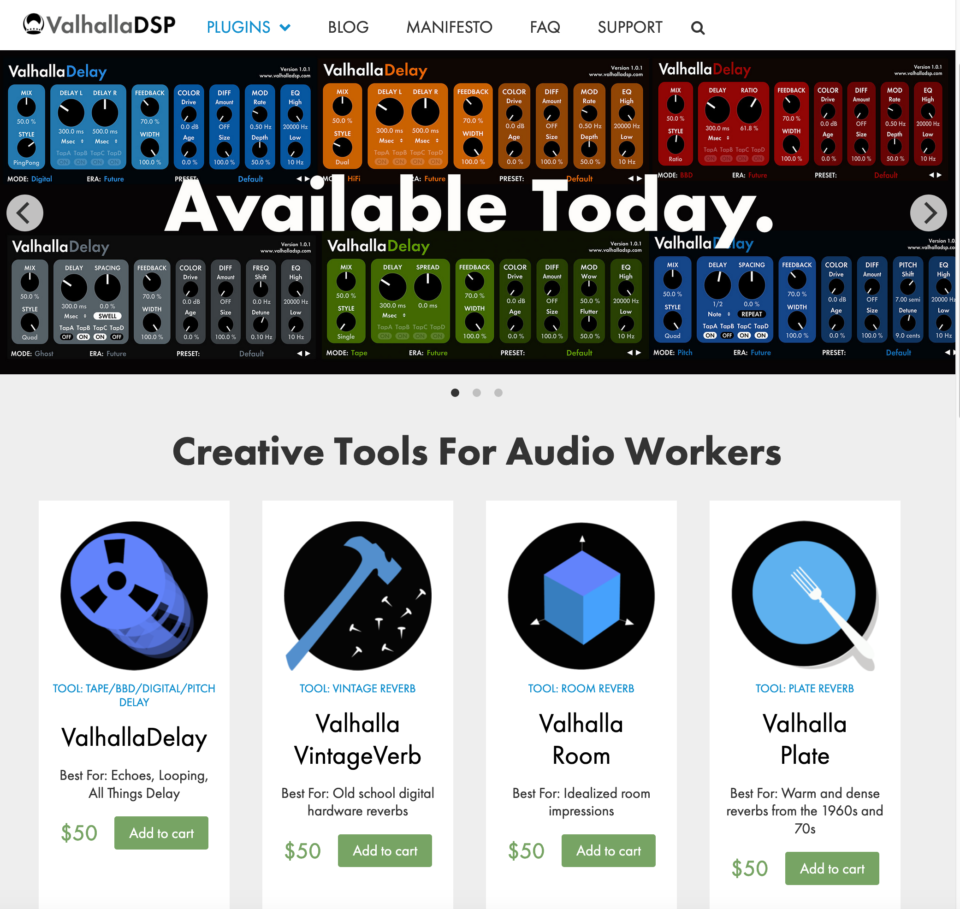 Evolving our logo and plugin icons in 2019: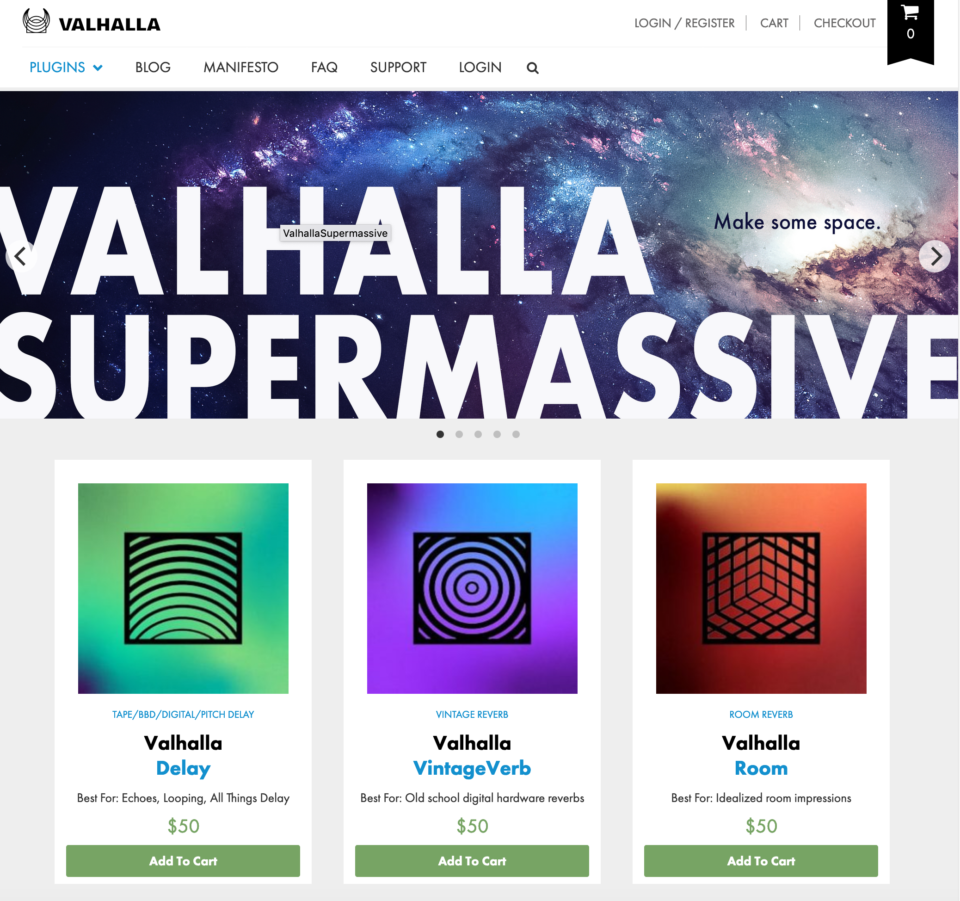 And bringing it all together – minimalism, symbolism and introducing movement – in 2020: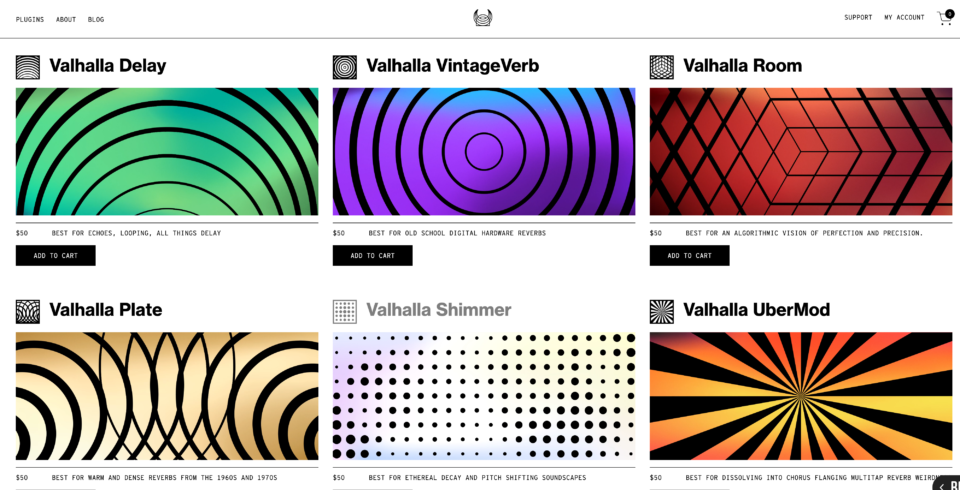 It's been a great adventure so far, and we look forward to whatever comes next. We want to give a big thank you to Belief Agency for the inspiring creative collaboration, Cool Blue Web for the rock solid web development, and you for the ongoing inspiration. Thank you for going on this ride with us and for being part of Valhalla's past, present and future. We hope you enjoy!