ValhallaRoom 1.5.1 has been released for OSX and Windows.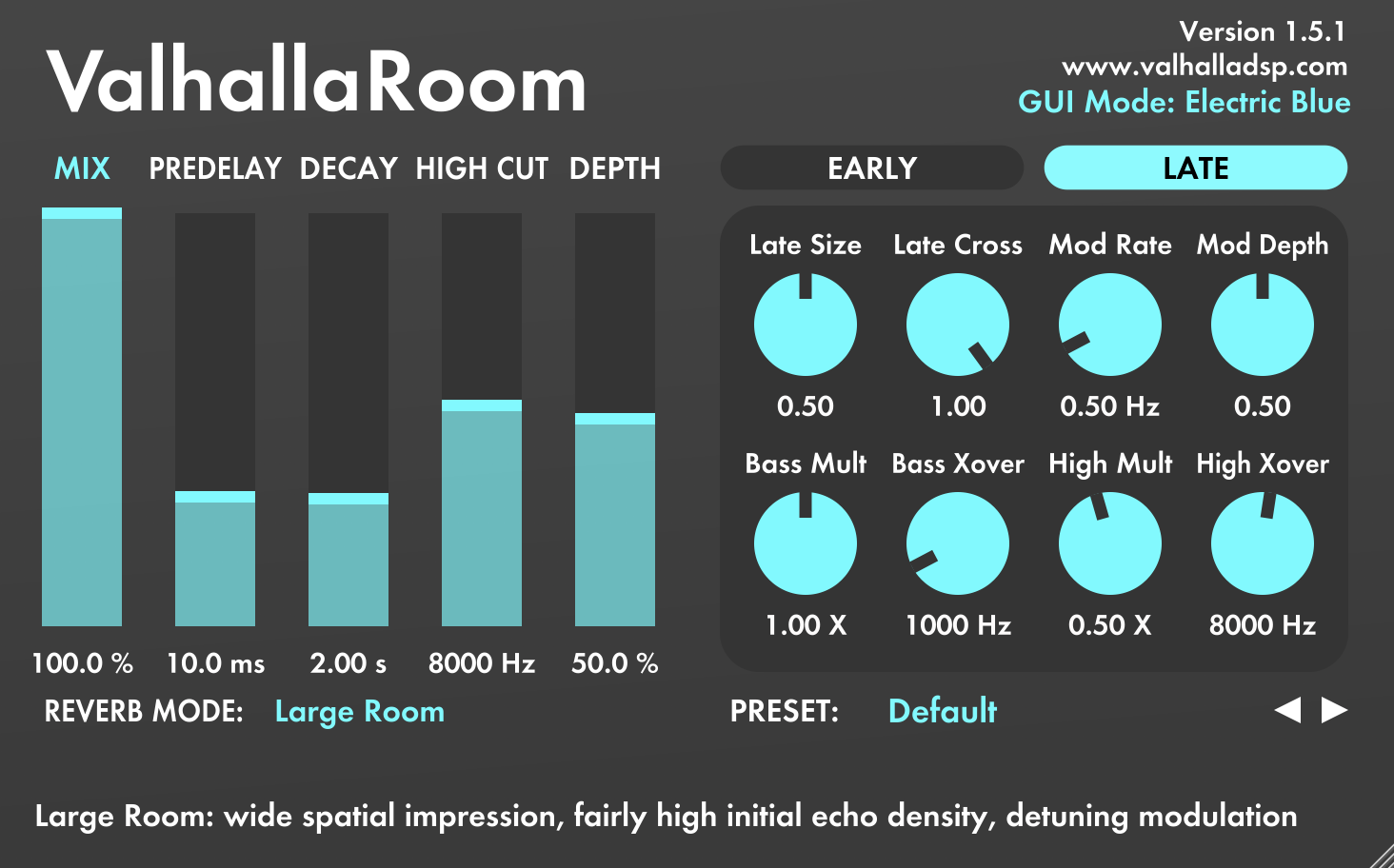 The main update to ValhallaRoom is the GUI. We've updated the Room GUI to fit in with the other Valhalla plugin GUIs.
"ValhallaRoom" title is smaller
Version info in upper right corner
Entire bottom of GUI dedicated to interactive tool tips
Knob pointers are larger, easier to see
The new GUI takes up considerably less room than the older GUI, while having the same amount of room for the sliders and knobs.
The default color scheme of the ValhallaRoom GUI has been changed as well. The grey & red color scheme of the previous versions wasn't optimized for folks with color blindness. We've changed the GUI colors to the "Electric Blue" color scheme. This was influenced by the LED displays on some older hardware reverbs, and is much easier on the eyes than the previous color scheme.
For those folks that liked the old color scheme, you can switch back to the Old School color scheme by clicking the GUI Mode text in the upper right corner. This allows you to toggle back and forth between Electric Blue and Old School GUI colors, and your preference will be saved for all instances of ValhallaRoom.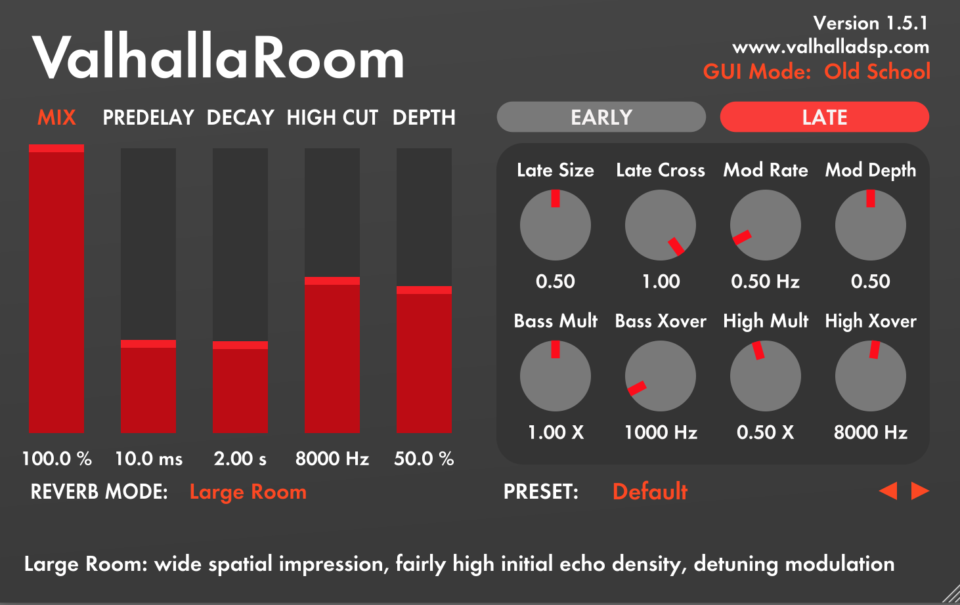 We've also added tool tips that correspond to the Reverb Mode, so you can see a brief description of the reverb mode at a glance.
The 1.5.1 update is available in the user accounts of all ValhallaRoom license holders. Demo versions are available on the main product page.
ValhallaRoom was first released in March 2011. Since then, we've tripled the number of reverb algorithms available in the algorithm, added AAX versions for Pro Tools 10/11/12, and updated the GUI. The 1.5.1 update marks the 12th major update since releasing the plugin. Thanks to everyone who has bought ValhallaRoom in the last 6 years, and thanks for supporting Valhalla DSP!