We are happy to announce the latest Valhalla plugin, ValhallaSupermassive!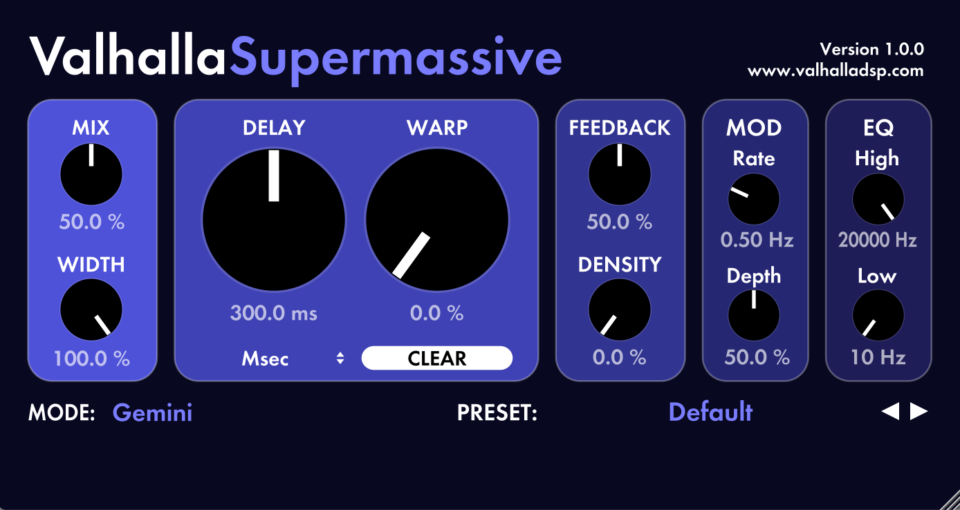 ValhallaSupermassive is based around feedback delay networks. The individual delays can have up to 2 second of delay time, with user control over the delay lengths, the feedback, how the delays mix with each other, and the modulation rate and depth of the delays. The sonic results range from choruses and flangers, to echoes that fade in and out over time, to massive lush reverbs, and onwards to weird spatial effects that have to be heard to be believed.
ValhallaSupermassive has a bunch of concepts in it that we've had in mind over the past decade, that have been looking for a home. Echoes that are too weird for ValhallaDelay, reverbs that are too massive for a general purpose plugin, strange sounds that defy categorization. We are happy to release these sounds into the world!
Oh, and did we mention that ValhallaSupermassive is FREE? Well, it's FREE!!! No strings attached. Just download, install, and start making music!